Mark the Calendar: The week of May 15 brings the US release of Leeuwin Estate 2020 Art Series Chardonnay
Margaret River, Western Australia – With previous vintages sold out in the US, Old Bridge Cellars is pleased to mark the landing of the 2020 vintage of Leeuwin Estate's celebrated Art Series Chardonnay. Reviews released in Leeuwin's native Australia laud the new vintage among one of their best Chardonnays produced, rating 97-99 points. The history of the Estate is closely tied with this successful wine; it was thrust into the international spotlight when Decanter magazine awarded their highest recommendation to the 1980 Art Series Chardonnay.
Leeuwin Estate consistently produces wines that rank with the world's finest, sourced from their estate in Margaret River, Western Australia. Under the direction of three generations of the founding Horgan family, who work alongside a dedicated team of winemakers, Leeuwin exports to over 30 markets and is proud to be named among the great wines of the world, firmly placed on the international stage.
There are three critically acclaimed lines from Leeuwin Estate available in the US.
The Siblings line includes both Sauvignon Blanc and Shiraz wines. The Siblings label evokes the efforts of the generations who have in turn run the estate.
The Prelude Vineyards' range includes Chardonnay and Cabernet Sauvignon, selected from unique vineyard blocks that provide "readily expressive" fruit that creates wines easily enjoyed on release.
The "Art Series" represents Leeuwin's most opulent and age-worthy wines. They are identified with paintings commissioned from leading contemporary Australian artists. In addition to the iconic Art Series Chardonnay, there are also Art Series Cabernet Sauvignon, Riesling and Shiraz.
Leeuwin is located less than 6 km from the ocean, approximately midway between Cape Naturaliste to the north and Cape Leeuwin, Australia's most southwesterly point. With its warm, gentle summers, mild winters, ample rainfall, rich soils and consistent growing seasons, the Margaret River region of Western Australia has earned an international reputation for producing wines of excellence. It is one of the most ancient parts of the world, formed when the continent split to produce a 100-kilometre long granitic island between the two capes. Over millennia this granitic island crumbled, and now provides the winemakers of Margaret River with ancient, nutrient rich, free draining gravel soils.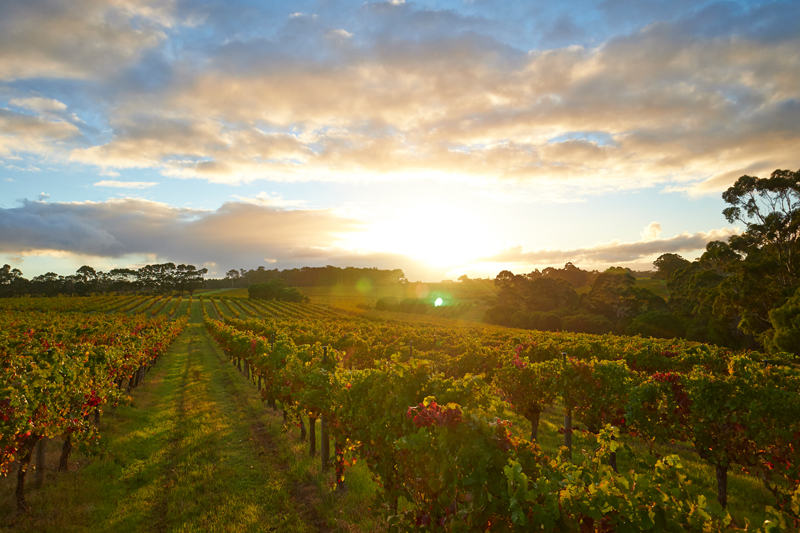 Leeuwin Estate wines are imported by Old Bridge Cellars, Napa, California.